Discussion Starter
•
#1
•
With some of our huge fires still out of control, the USFS has closed ALL National Forests, Trails, Lakes, Resorts & Marinas, etc. Also joining this movement is the Bureau of Land Management closing down all target shooting areas and restricting ALL sources of flame, including gas stoves and cigarette smoking outdoors. One of the large fires (Slater) has crossed the border into Oregon and is slowly moving toward our Redwoods at the coast. I pray they can stop it before that happens but the terrain is remote, extremely steep and rugged. The thick smoke has also hampered air attack methods at various times. I've Included the USFS order here as an attachment.
Unfortunately this area was the most diverse mushroom area I've ever hunted. We used to get bushels of Matsutake, Lobster, Hedgehogs, Black trumpets Chantrelles and many others. This fire is burning so hot that I'm afraid it may be a long time before we will be able to do that again.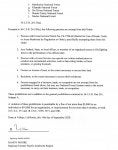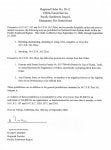 It's a really sad situation.